bluebellnutter wrote:
Good news! The Stop the War mob are finally organising to protest about the events in Syria.
Bad news! It's not the gassing of kids they're protesting but the US airstrikes in retaliation for it.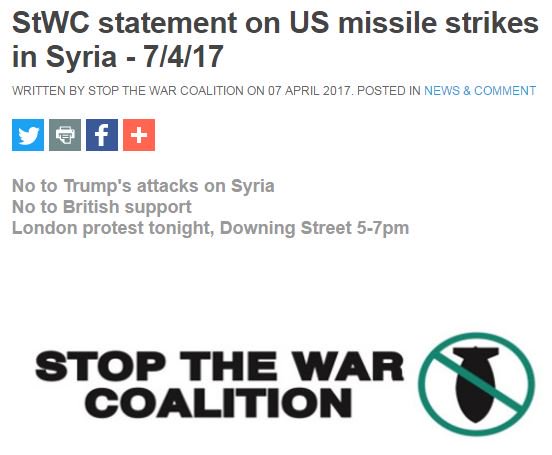 Stop the War's message can therefore be summed up as "stop stopping people gassing kids". Which is a great look.
Yeah well they had very good reason not to protest against Assad and Putin, their anti-western and therefore are anti-american which is what STW are, therefore Assad and Putin are natural allies of STW.